Hair Transplant for Women
Hair Transplant For Women
Male hair loss is generally one of the first things that come to mind when we think of a hair transplant operation, but women who are experiencing hair loss are also becoming more and more interested in it. What factors lead to hair loss in women? Is hair transplantation an effective treatment for female hair loss? So, let's see about hair transplant for women.
Numerous conceivable underlying factors could cause hair loss in women. Poor diet, stress, or hormone imbalances are a few potential causes of hair loss in women. Her hair significantly influences the physical appearance of a lady. Due to this, when a person experiences extreme hair loss, it may have an impact on both their psychological and aesthetic senses. However, hair transplantation can also be viewed as the best option for women nowadays, given the enhanced treatment choices available.
In cases of androgenetic alopecia, sometimes referred to as male-pattern baldness, where hair loss has a pattern of thinning at the crown or a receding hairline, women may also benefit from hair transplant surgery.
Over the past ten years, hair transplant for women has advanced to a new degree of quality and improved patient comfort. Hair follicles are removed from the safe donor site and then implanted in the areas of the scalp where hair loss has occurred during a hair transplant operation.
Some ladies are afraid of having hair transplant for women because they believe their heads would be shaved. But when they receive a hair transplant, a harvesting surface, resembling a little window, is typically formed at the back of the head, and only this area is shaved with the existing hair to conceal the surgery. Because of this, hair transplantation is quite popular among women as well. The FUE process is used to remove hair follicles, which are then individually transplanted to the places where hair loss has occurred, giving the transplanted hair an attractive appearance. The patient can go home after the hair transplant for women procedure is finished.
On the second postoperative day, patients start washing their hair, and one day later, they return to the clinic for medical dressing. It is common to suffer forehead swelling, redness, and scabbing in both the donor and recipient areas within the first week after a hair transplant. Nevertheless, these signs typically go away quickly.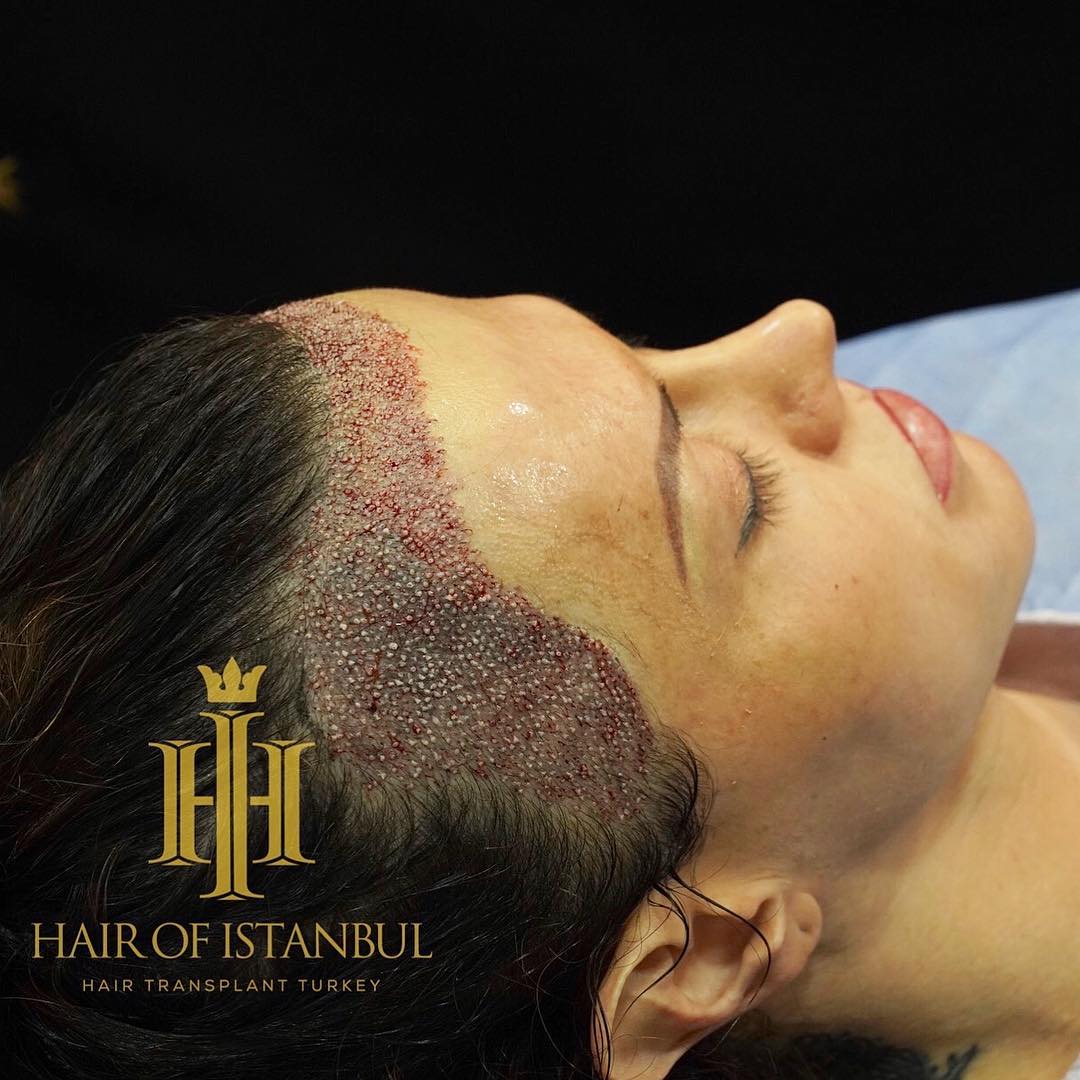 Transplanting Hair Without Shaving
With a hair transplantation technique known as the DHI hair transplant technique, which is regarded as the advanced form of the FUE method, women can get a hair transplant for women without shaving their heads. Shaving refers to the donor area being partially shaved but the receiver site remaining uncut. It is simpler to use this technique on women because they typically have long hair. In conclusion, ladies can also gain from a hair transplant procedure, but it's critical to get an exact diagnosis of the problem.
You can get in touch with Hair of Istanbul to arrange for a medical evaluation, or you can send us photos of your situation so we can provide advice.
Click here for our article. Our patient service representatives will tell you about the next steps in the planning process as soon as you get in touch with us.