Jamie Foxx Hair Transplant: A Hairline Transformation to Inspire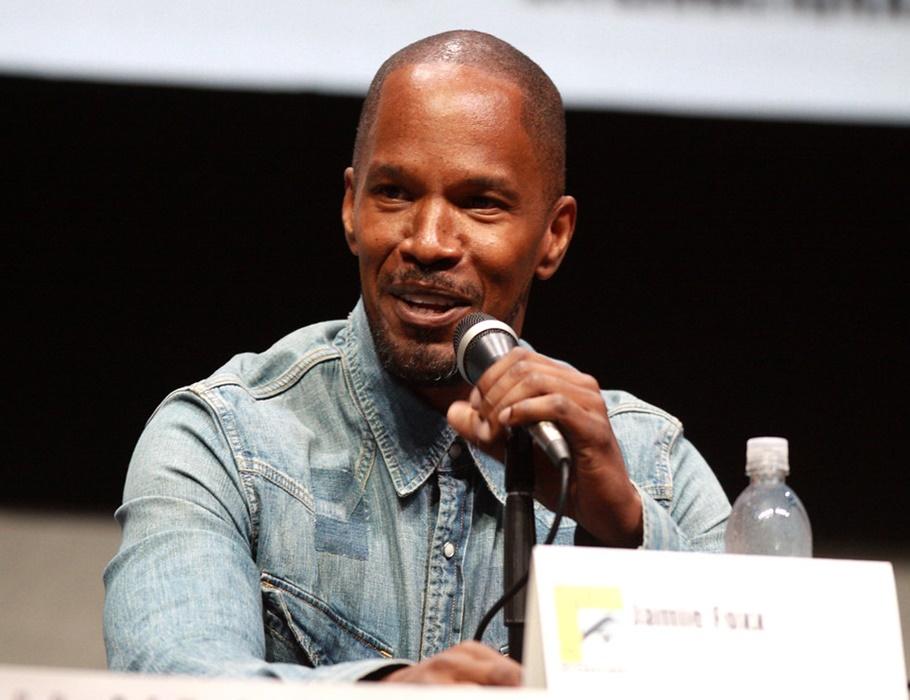 In the world of Hollywood, appearances matter, and a great hairline can make all the difference. Jamie Foxx, the talented actor, has been in the spotlight for years, making his hairline a topic of interest for many. In this article, we will delve into the transformation of his hairline by comparing old and new photos.
By the end of this article, you'll gain a better understanding of hair transplants and the remarkable transformation they can provide. So, let's dive into Jamie Foxx's inspiring hairline journey and see if a transplant truly played a part in his renewed look.
Did Jamie Foxx Have a Hair Loss Problem?
Hair loss, though not severe, was indeed an issue for Jamie Foxx. While he never faced the challenge of going bald, his hairline did experience a noticeable recession over time. [1]
Jamie Foxx's Hairline Struggles
Over the years, the 55-year-old actor has experienced a receding hairline, which can negatively impact one's self-image. For someone in the public eye like Jamie Foxx, this change can be especially challenging, as appearances often play a significant role in their career.
While Foxx wasn't as unlucky as other actors who have faced complete baldness, the regression of his hairline was still a struggle he had to overcome. Addressing this issue effectively became crucial for the talented star, leading to various speculations about his hair restoration journey.
How Did Jamie Foxx Regrow His Hair? Did He Get a Hair Transplant?
It's important to note that our analysis is based on expert observations, as Jamie Foxx has not publicly discussed whether he underwent a hair transplant, nor has he shared details about the clinic or the cost of the procedure. However, by examining before and after images in the following sections, one can easily deduce that a hair transplant might be the reason behind his restored hairline.
Though we cannot confirm this with certainty, the visual evidence suggests a high likelihood of a hair transplant playing a key role in Foxx's hair regrowth journey. [2]
Also Read: My Hair Is So Thin, I Can See My Scalp! Is Something Wrong?
Jamie Foxx's Tattoo to Cover Up Hair Transplant Scar
Curious fans have been eager to know the connection between Jamie Foxx's nape tattoo and a possible hair transplant. Despite their inquiries, the actor has not provided a clear answer. However, certain hair transplant techniques can leave permanent scars in the donor area. Given that Foxx's tattoo is located precisely in this region, it's highly plausible that the tattoo was designed to conceal a hair transplant scar. While this remains speculative, the placement of the tattoo offers a compelling clue to support this theory. [3]
What Type Of Hair Transplant Has Jamie Foxx Had?
While it can be challenging to pinpoint the exact hair transplant technique used by Jamie Foxx, the tattoo in the suspected graft area provides a strong clue for an educated guess. A large, permanent scar that warrants a tattoo for concealment is typically associated with the FUT (Follicular Unit Transplantation) method.
This technique involves removing a strip of hair follicles from the donor region and transplanting them to the recipient area, which can result in a lasting scar. Based on these indicators, it's not difficult to surmise that Foxx may have undergone the FUT hair transplant procedure.
Also Read: Understanding Average Forehead Size: Ideal Sizes by Gender!
The Change in Jamie Foxx | Look at His New Hairline
Upon examining photos shared on the actor's Instagram account, it's evident that Jamie Foxx now boasts a remarkably improved hairline compared to the past. This newly restored hairline has undeniably given him a more youthful appearance, contributing to an overall positive transformation.
Bu gönderiyi Instagram'da gör
Jamie Foxx Hair Transplant Before & After
A striking difference can be observed between two separate images shared on the actor's Instagram account, with one dating back to the past and the other posted more recently. The difference between these two photos offers a clear glimpse into the before and after of Jamie Foxx's alleged hair transplant. Not only has his hairline been significantly restored, but the density of his hair appears to have improved as well. [4]
The comparison of these images provides compelling evidence supporting the possibility of a hair transplant. Additionally, the transformation has not only enhanced Foxx's appearance but also likely boosted his confidence. As we continue to explore this topic, it's essential to remember that these observations are based on expert analysis and visual evidence, rather than direct confirmation from the actor himself.
BEFORE:
Bu gönderiyi Instagram'da gör
AFTER:
Bu gönderiyi Instagram'da gör
Also Read: Facing the Fear: How Much Does a Hair Transplant Really Hurt?
CONCLUSION
In conclusion, Jamie Foxx's hair transplant journey, showcases the incredible power of modern hair restoration techniques. The actor's remarkable hairline transformation serves as a shining example for individuals experiencing receding hairlines or hair loss.
We take pride in being one of the leading hair transplant centers in Turkey, known for our competence in assisting patients to obtain outstanding outcomes, much like the famous actor Jamie Foxx. If you're experiencing hair loss or thinning, a hair transplant at our prestigious clinic could be the best way to regain your confidence and appearance. Our knowledgeable staff and cutting-edge techniques distinguish us as a top choice for anyone looking to revive their hair and achieve life-changing results.
References:
[1] Sarah Deen, Oct 11, 2013 – Jamie Foxx in the running to star in Martin Luther King biopic – https://metro.co.uk/2013/10/11/jamie-foxx-in-the-running-to-star-in-martin-luther-king-biopic-4142880/

[2] Heva Clinic, Jan 8, 2023 – Jamie Foxx Hair Transplant – https://www.dentalhairclinicturkey.com/celebrity-hair-transplants/jamie-foxx/

[3] Admin, Feb 18, 2015 – Jamie Foxx Head Tattoo Meaning – https://girlgloss.com/jamie-foxx-head-tattoo-meaning/

[4] Esat, May 17, 2020 – Jamie Foxx Hair Transplantation | Look at His Before & After Photos – https://cosmeticium.com/jamie-foxx-hair-transplantation/